Air-to-Air heat pump vs. Geothermal heat pump
---
Good Shepherd installed a large geo field utilizing horizontal boring when the VRF (Variable Refrigerant Flow) system was installed in the Fellowship Hall and the Sunday School/Kinderhaus classroom during the 2019 remodel. These are the heat pumps in the Fellowship Hall which are connected to the geo field.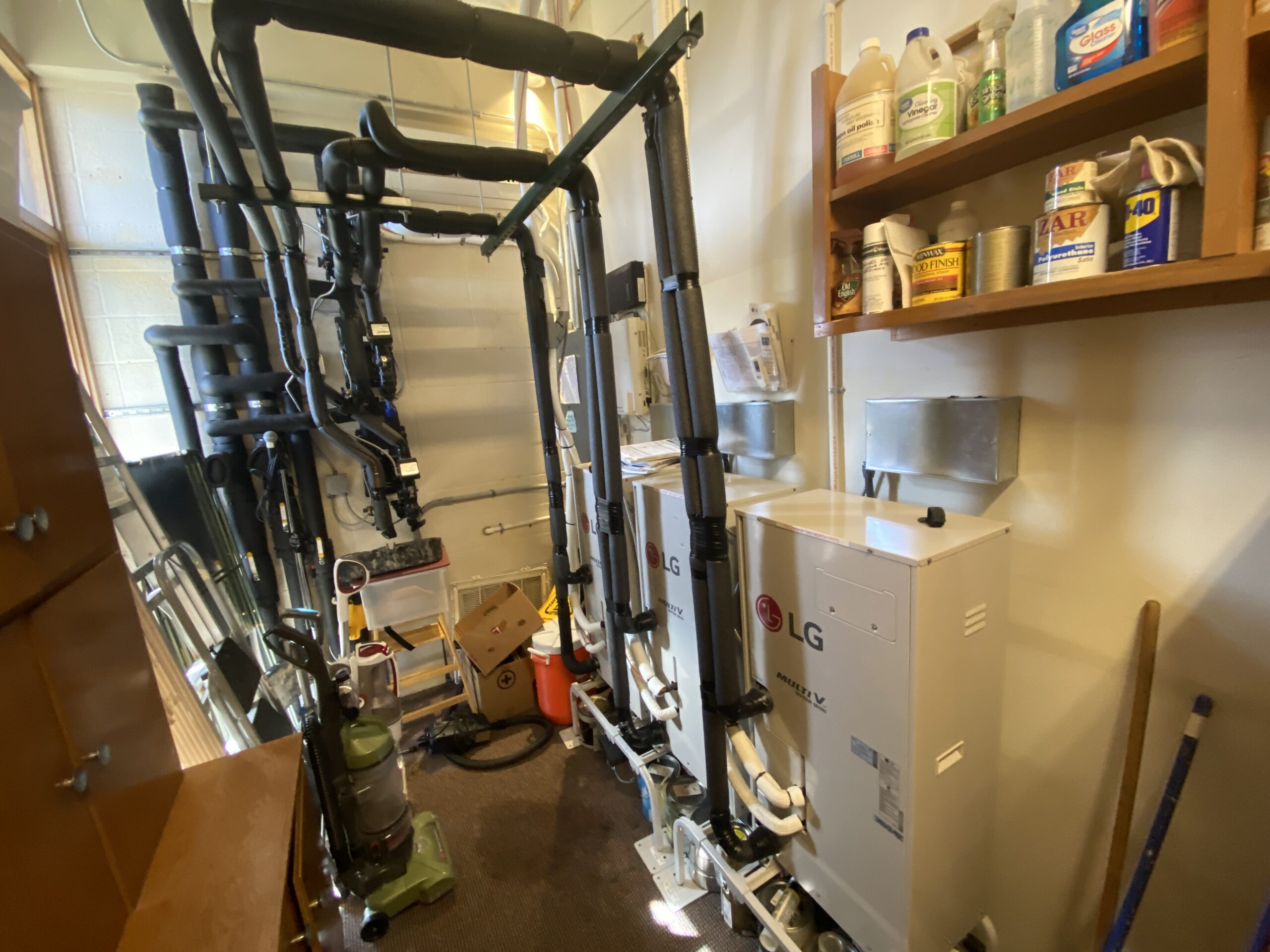 The horizontal geothermal bore lines cover most of the backyard (approximately 10' deep) illustrated in the map given to us by the installers (see image below).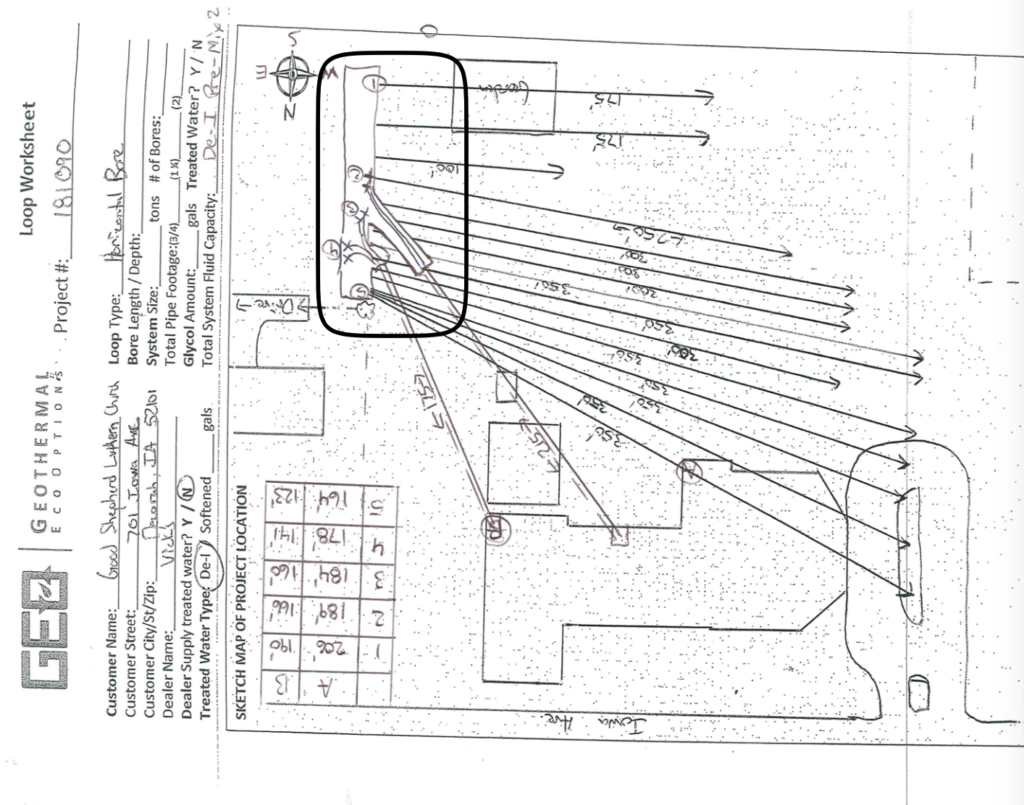 As can be seen, we're out of room for more horizontal boring in our backyard! So, THE NEXT MOST EFFICIENT OPTION IS AIR-TO-AIR HEAT PUMPS which require no geothermal field.
---
WHY? 1) no space left in our backyard for a new geofield, 2) the geothermal option, while more efficient, is also much more expensive, and 3) the technology of air-to-air heat pumps has improved remarkably in the past couple years making it feasible for this proposal.
---
SOLUTION: Air-to-Air heat pumps are capable of heating to 65 degrees indoors down until 5 degrees F outdoors. They'll produce 60 degrees indoors down to -13 degrees F outdoors and taper off as outdoor temperatures drop. However, an electric back up heat source will be provided to insure the Sanctuary never drops below 60 degrees in order to protect the organ and piano.